OFFICIAL BMW C1 SITE ITALY





HDS-Hamburg (Good site, most of all for the links).

RunningHeartFoundation Site for the promotion of first aid for the cardio- vascular emergencies on C1. Testimonial: George Clooney and the "ours italian singer" Lucio Dalla.

AIRKLAUS. Very Good Tipps & Tricks!

Bmw C1 English Forum
The club serves owners of the C1 living in the United Kingdom and Ireland.

Nice Site! See the results of an accident with C1 as protagonist

What we can do with a C1 motorbike...

You have to see the photos.

(USEFUL!! If you want to know when your C1 has been constructed)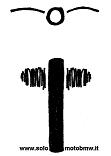 IN THIS SITE ITO ONLY BMW MOTORBIKES
If you meet some interesting sites about C1's world click here.
NEW!


The ultimate online source for discount motorcycle parts.




Adventure Racing related Directory